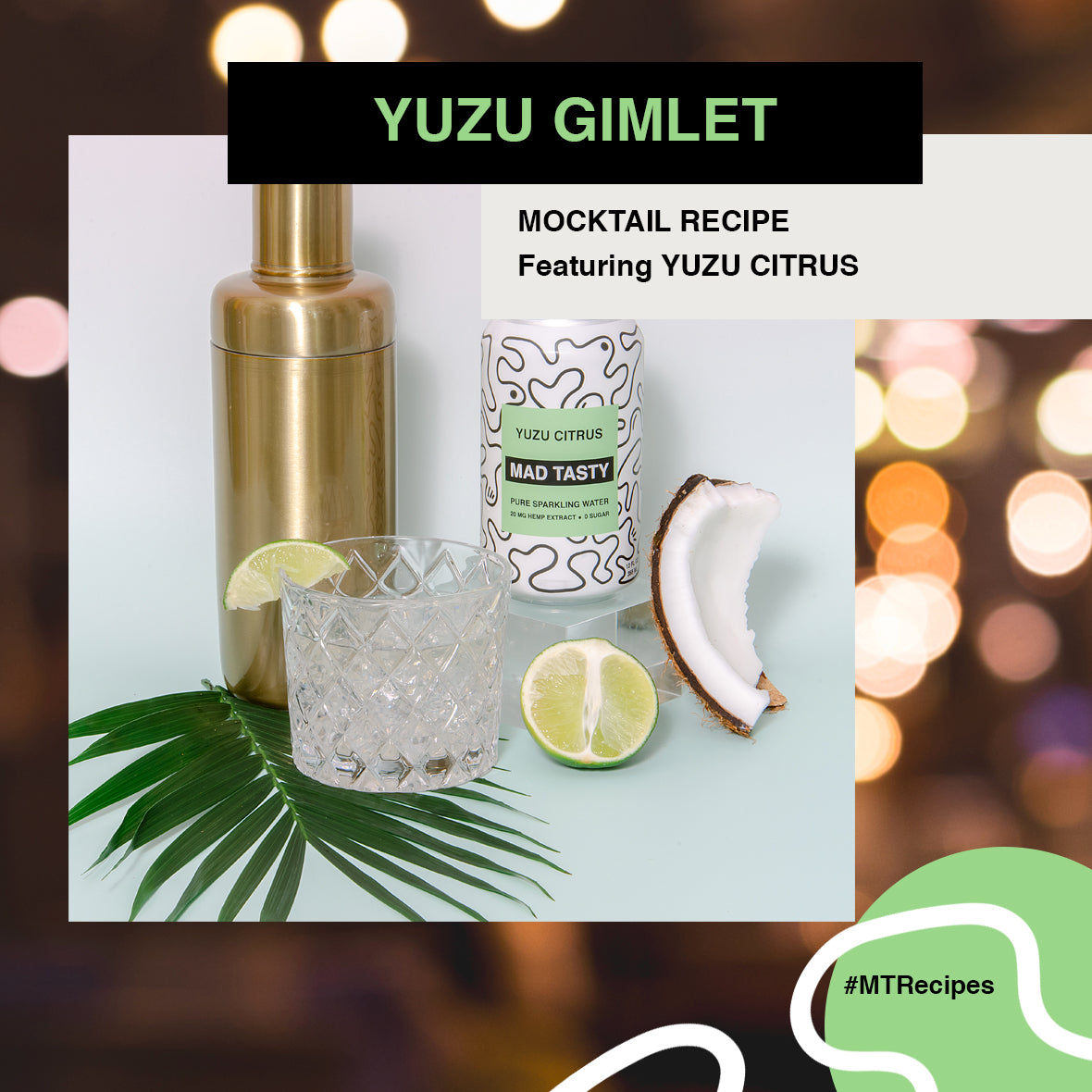 RECIPE:
2 oz coconut water
2 tsp of honey
1 tsp water
1/2 lime juice, fresh squeezed
5 oz MAD TASTY Yuzu Citrus
DIRECTIONS:
Combine honey and water in a small microwave oven safe cup. Warm for 10-12 seconds and stir.
Pour honey and water mixture into a cup of ice. Then pour into another cup, or shaker, and shake back and forth until ingredients are well combined. 
Stir in 6 oz MAD TASTY Yuzu Citrus to top off.
Decorate with lemon or yuzu lemon (if available) twist.
Serving Size = 1