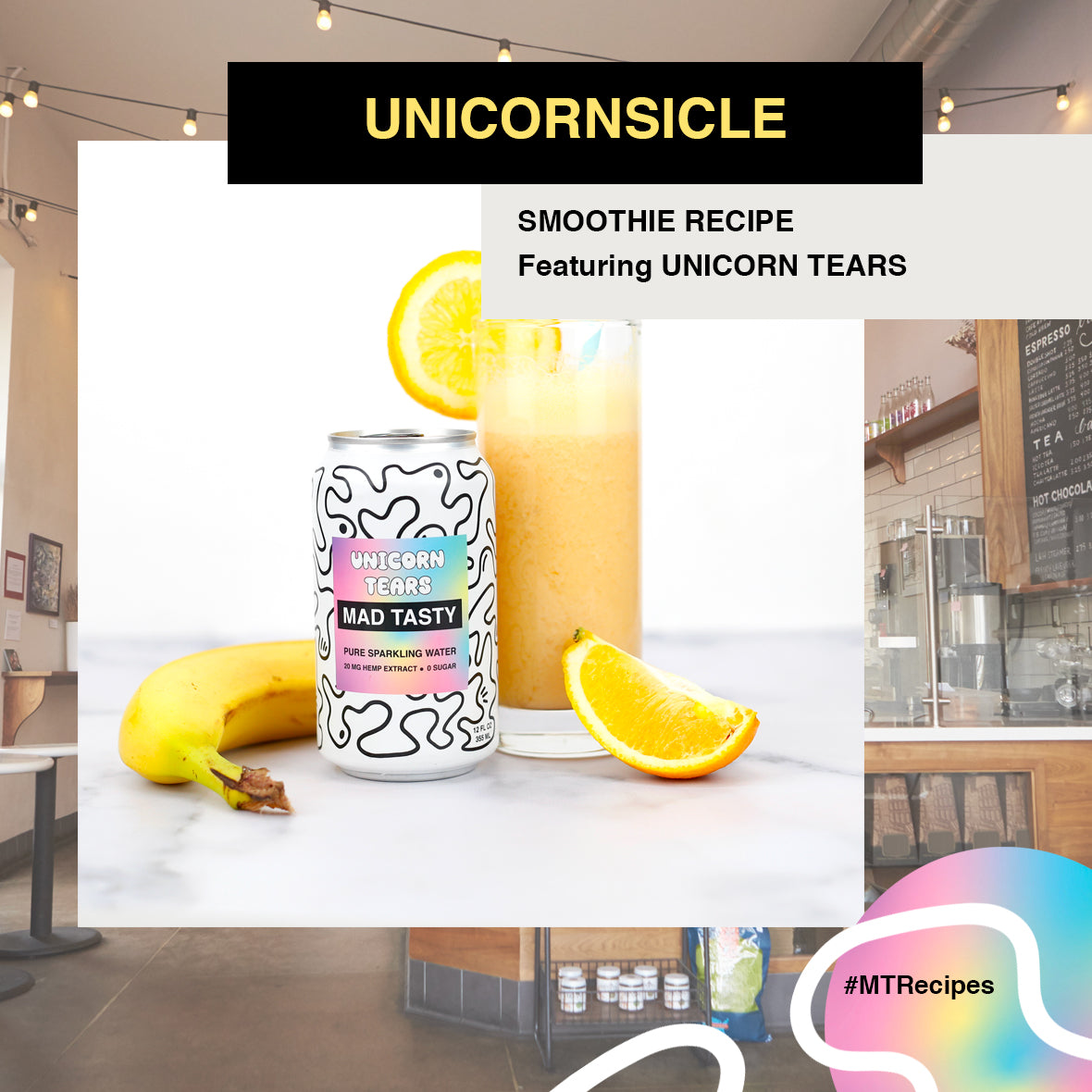 RECIPE:
11 oz POG juice, frozen in ice cub tray
1 orange, segmented (freeze segments in Ziploc bag)
4 oz greek yogurt
1/2 banana
1 T vanilla extract
1 can MAD TASTY Unicorn Tears
DIRECTIONS:
Pour half the can of MAD TASTY into blender (reserve rest).
Add rest of ingredients. 
Process on medium high speed until well incorporated. 
Pour into 2 tall smoothie glasses 3/4 full, top off with remainder of MAD TASTY Unicorn Tears.
Garnish with orange slices.
Serving Size = 2