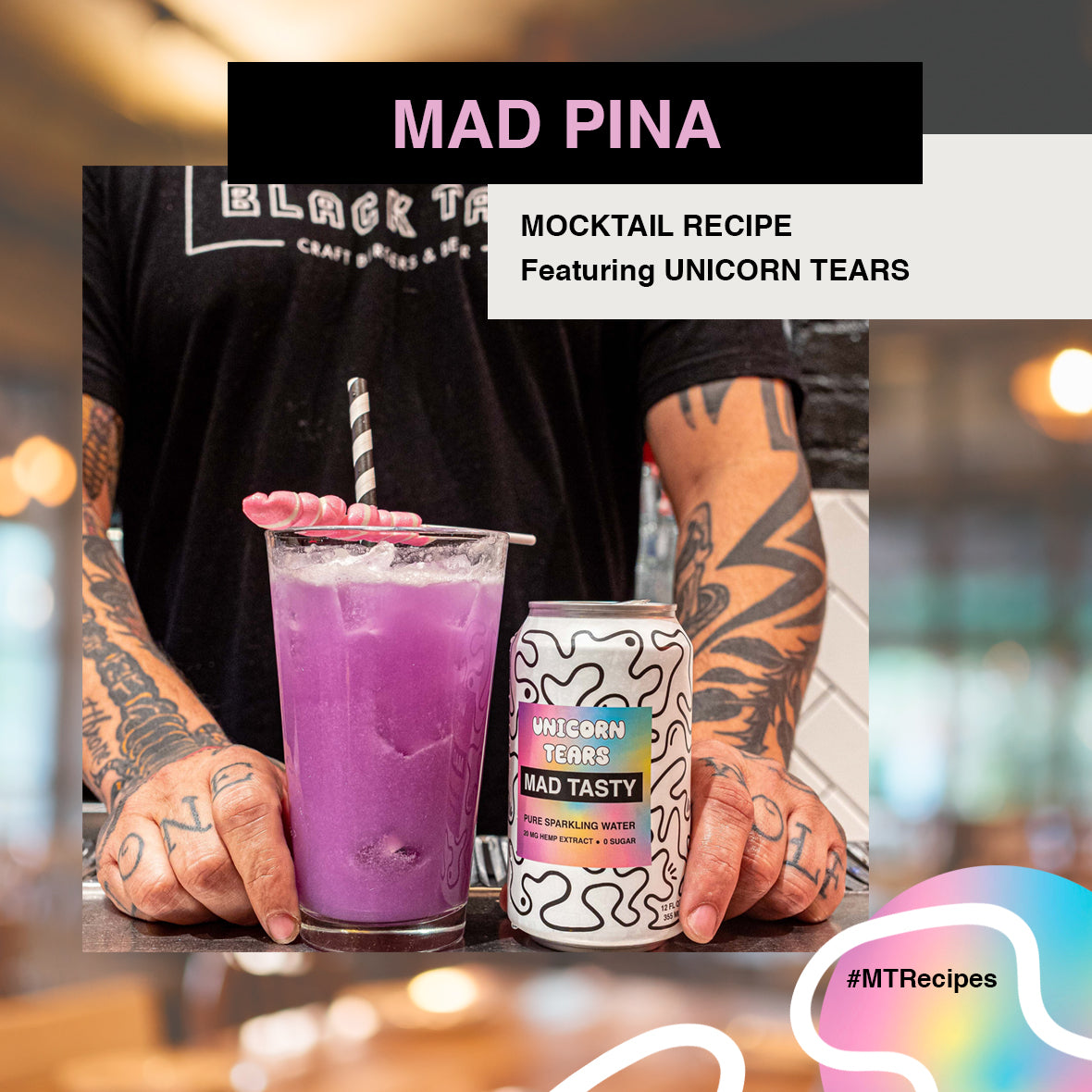 MAD TASTY x BLACK TAP
INGREDIENTS:
.75 oz. pineapple juice
.5 oz. coconut juice
5 oz. pea flower syrup
1 can of MAD TASTY Unicorn Tears
Pink Unicorn Stick
Directions:
Combine pineapple, lime, and coconut milk in shaker
Shake and strain over fresh ice
Pour MAD TASTY Unicorn Tears over mix
Top with pea flower syrup and garnish with unicorn stick
Serving Size = 1
For more information on Black Tap, visit blacktap.com.