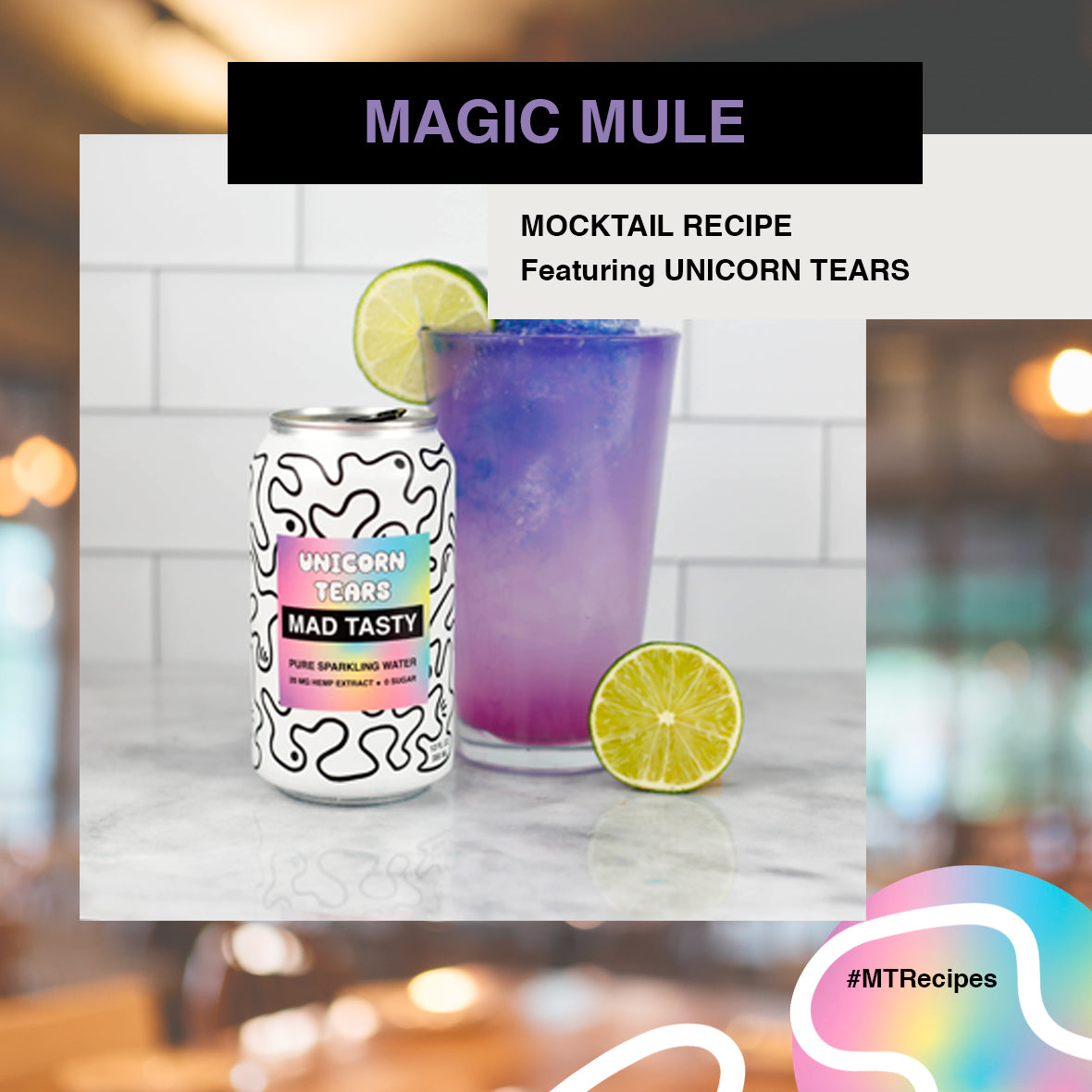 RECIPE:
2 cups hot water
2 butterfly flower tea bags
1 can MAD TASTY Unicorn Tears
1/2 oz zero simple syrup
1 lime juiced
Crushed ice
Magic blue ice
DIRECTIONS:
Make magic blue ice: 

Add hot water to butterfly tea bags.
Allow to steep for 3-4 minutes.
Remove tea bags, pour into ice cube trays and freeze.
Once frozen, crush ice in blender or food processor.

Fill the glass with 1/3 clear crushed ice.
Top off with magic blue ice.
Add lime juice and simple syrup (the acid will turn the blue ice purple)
Pour. in a can of MAD TASTY Unicorn Tears.
Top with magic blue ice.
Serving Size = 1