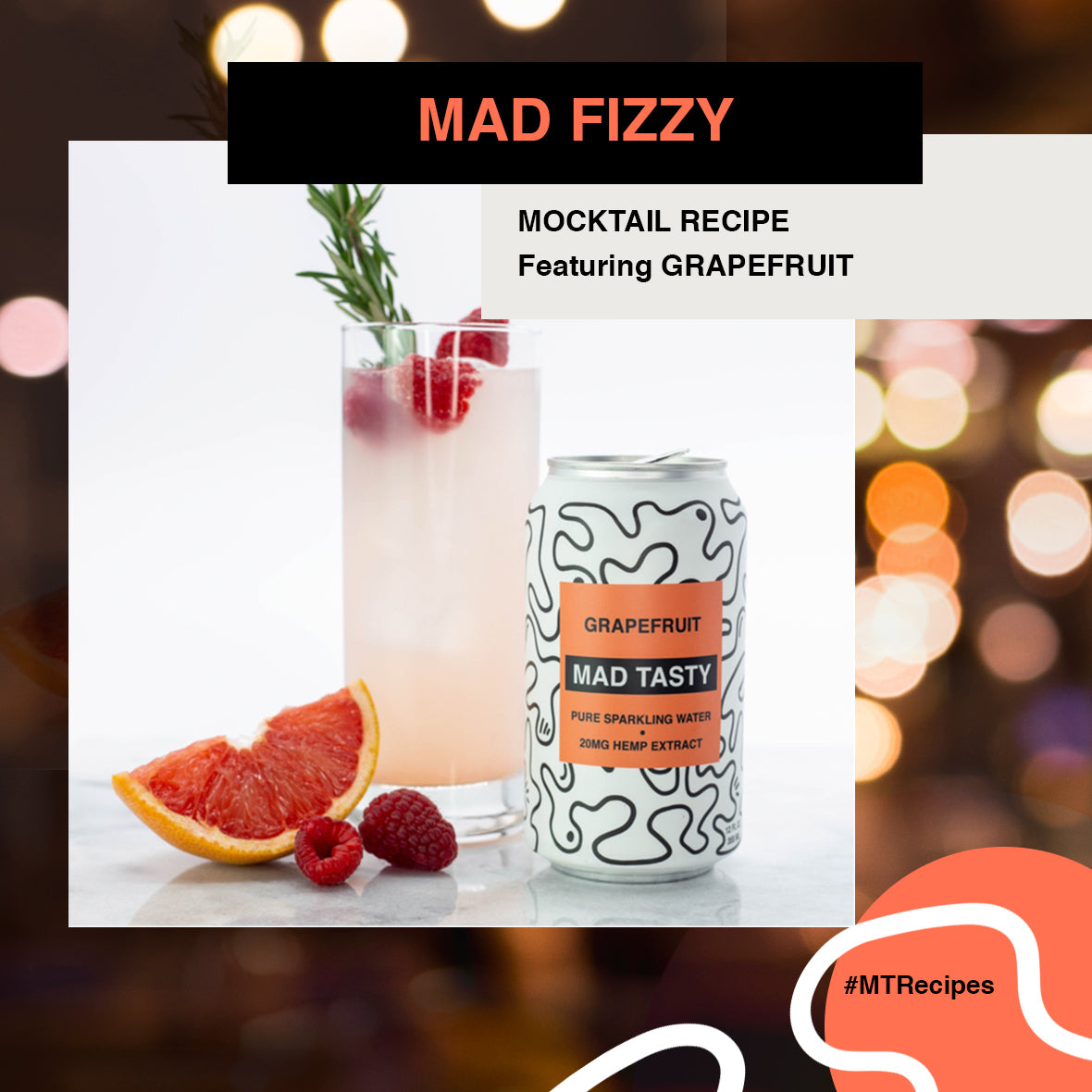 RECIPE:
6 oz MAD TASTY Grapefruit
1 1/2 oz grapefruit juice (fresh squeezed)
1/2 oz simple syrup
1 sprig rosemary
4 raspberries
DIRECTIONS:
Place half of the MAD TASTY, grapefruit juice, syrup, and rosemary into a shaker. Shake vigorously. 
Strain into an ice filled glass, top with the other half of the MAD TASTY.
Add raspberries for garnish. 
Serving Size = 1