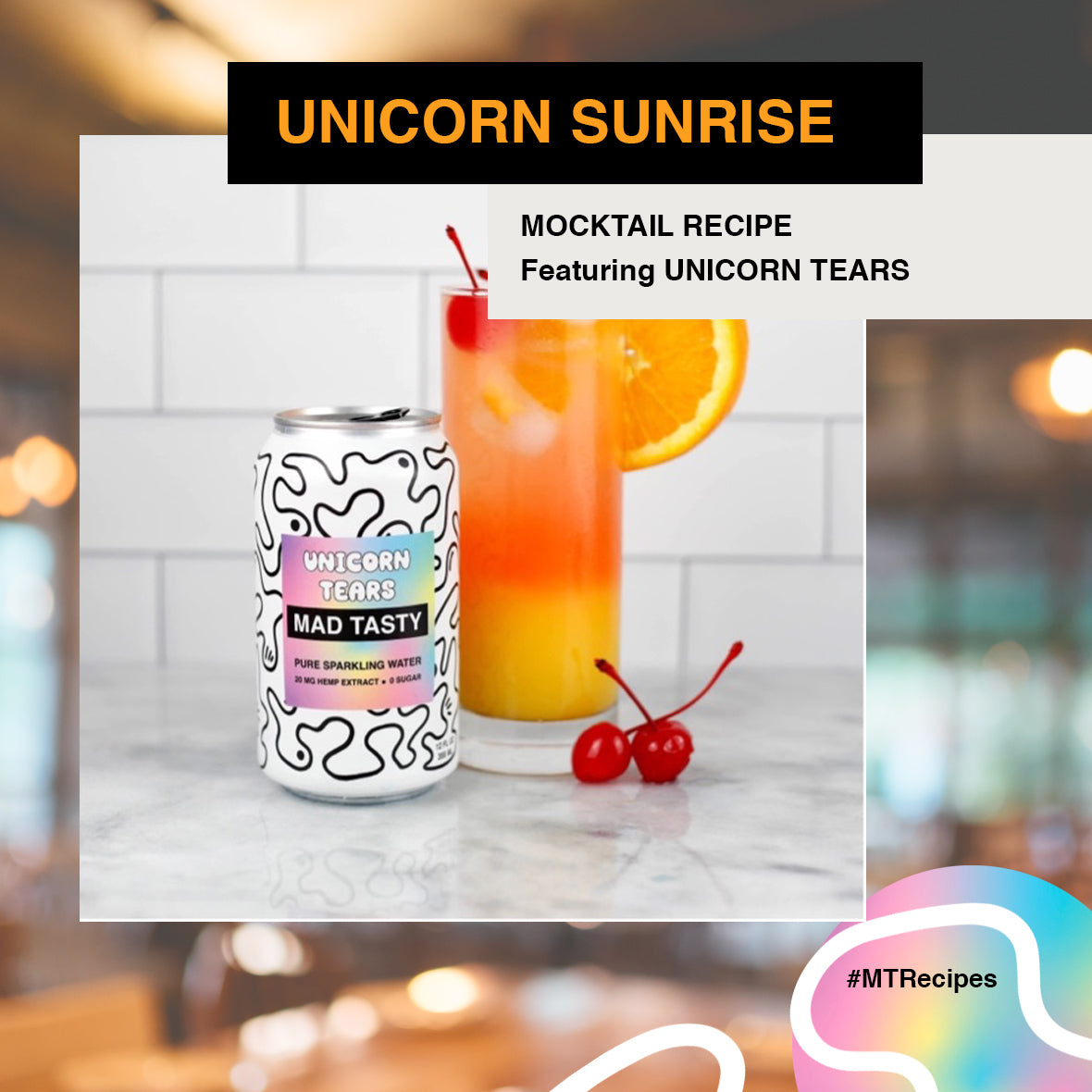 RECIPE:
6 oz MAD TASTY Unicorn Tears
4 oz passionfruit orange guava (POG) juice
1 oz fresh lime juice (optional)
1/2 oz grenadine
Maraschino cherry
Orange slice
DIRECTIONS:
In a highball glass filled with ice, pour in the lime juice, POG juice, and MAD TASTY
Give everything a good stir.
Now for the magic... slowly pour the grenadine over the back of a spoon, allowing it to settle at the bottom. Don't stir!
Garnish with a cherry and orange slice as desired. Cheers!
Service Size = 1