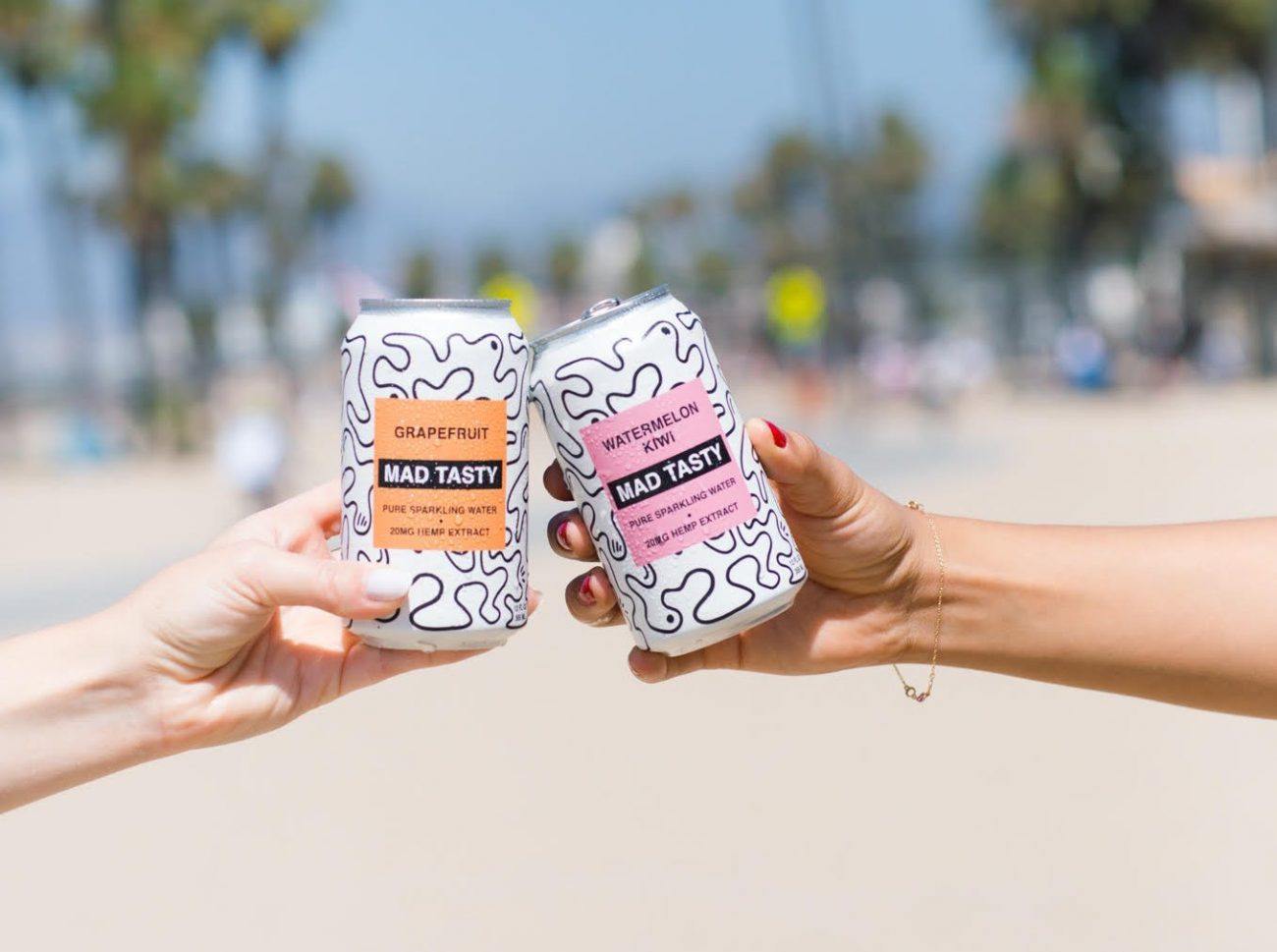 From an article on EveningStandard:
TRIED AND TESTED: CBD SOFT DRINKS TO GET YOU THROUGH DRY JANUARY
GIVING UP ALCOHOL OR JUST WANT TO CUT BACK ON DRINKING? THIS COULD BE A GOOD ALTERNATIVE
BD infused drinks have been popping up all over the New York City wellness market throughout 2019. CBD stands for cannabidiol and is the second most prevalent component of the marijuana plant.
Unlike THC, which is the active component in marijuana that gets you high, CBD has no psychoactive properties.
CBD is an essential component in medical marijuana products, and over the years it has proven to help ailments like anxiety, chronic pain, insomnia and inflammation.
We tested out three of the CBD infused drinks that are making waves in the wellness community from the brands, Vybes, Recess and Mad Tasty.
Mad Tasty ($30 for a 6 pack) is another CBD-infused sparkling water and is the brain-child of One Republic frontman Ryan Tedder. The product is currently only available for purchase in shops in Los Angeles, but it's easy to buy online.
Currently, the brand sells two flavors, Watermelon Kiwi and Grapefruit, which both have no added sugars and contain 20mg of hemp extract per can.
Watermelon Kiwi was our favorite and tasted like a sparkling water version of the strawberry kiwi Snapple at lot of Millennials enjoyed as children