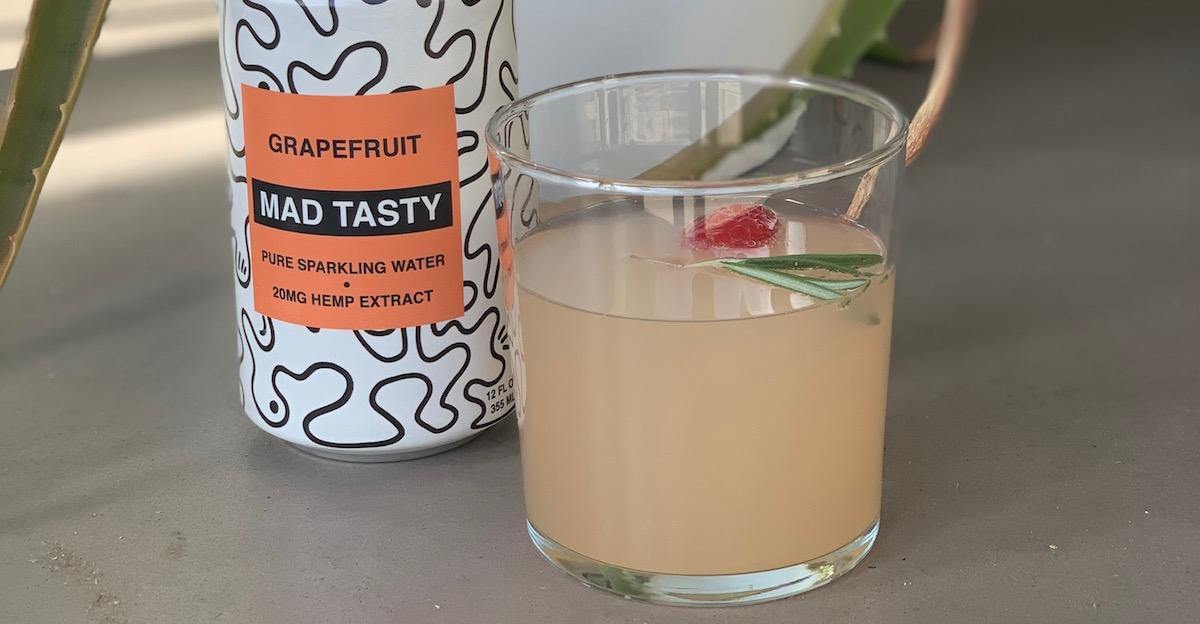 From an article on DISTRACTIFY:
I've taken the liberty of rounding up a few of my favorite low-calorie cocktail recipes that are light and bloat-free, sans the sugar. Oh, and the best part? These definitely won't have you feeling quite as hungover as its extra-sugary counterparts. Needless to say, I could seriously get used to sipping on these.
This one is CBD-infused, low-cal, and it's actually non-alcoholic. But trust me, it's tasty nonetheless, and it's bound to take the edge off. Combine six ounces of MAD TASTY grapefruit with 1.5 ounces of grapefruit juice, .5 ounces of simple syrup, and rosemary in a shaker. Shake and strain into a glass filled with ice, and add the other half of MAD TASTY, before adding raspberries for garnish. One of these amounts to less than 50 calories.