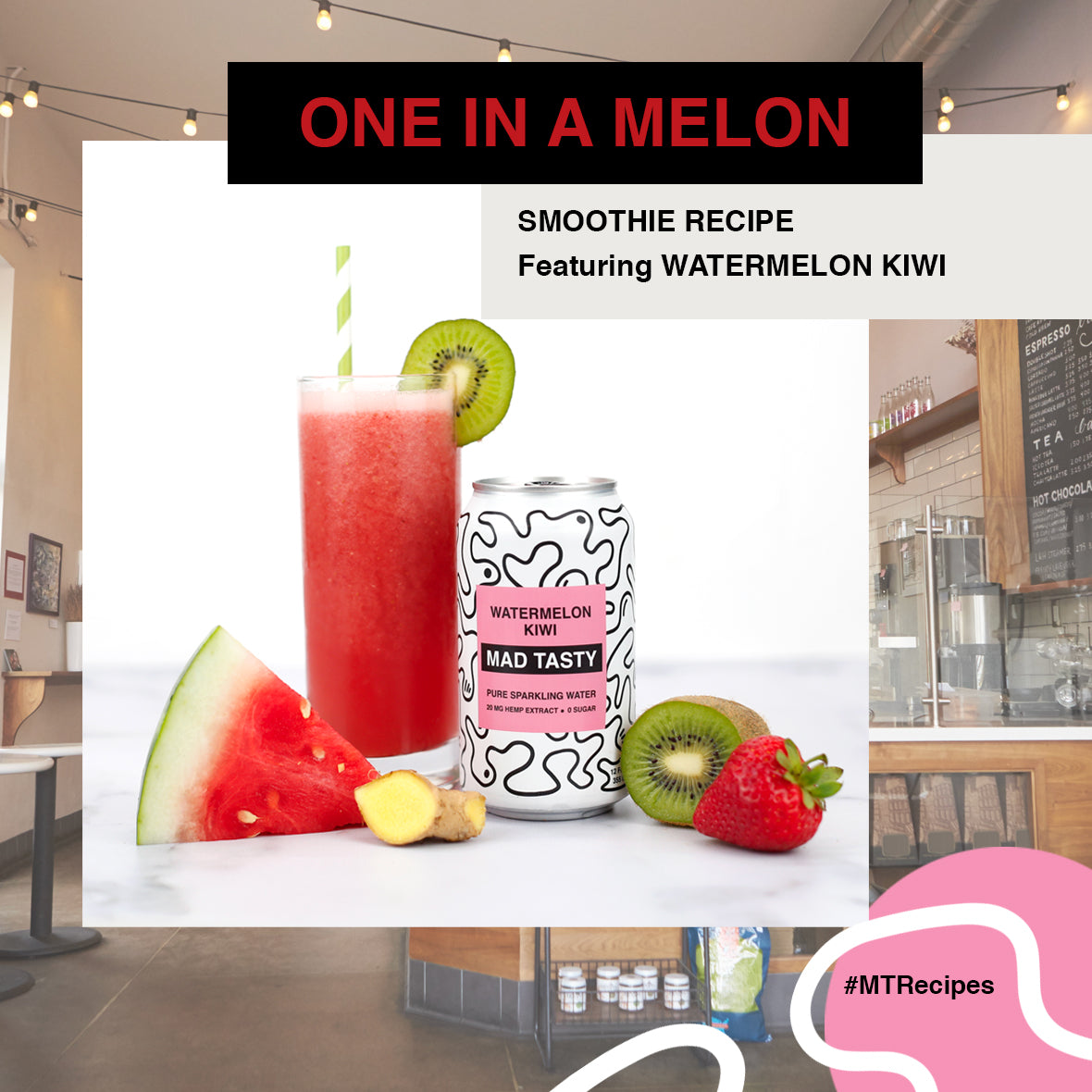 RECIPE: 
10 oz seeded watermelon, cut and frozen
6 oz strawberries, frozen
1 tsp ginger, freshly grated
1 T agave sweetener
1 can Kiwi Watermelon MAD TASTY
1 kiwi (for garnish)
DIRECTIONS:
Pour half can of MAD TASTY into blender. Add rest of ingredients. 
Blend on medium high speed until mostly incorporated.
Add rest of MAD TASTY.
Pour into 2 tall glasses, and garnish with kiwi slices.
Serving Size = 2