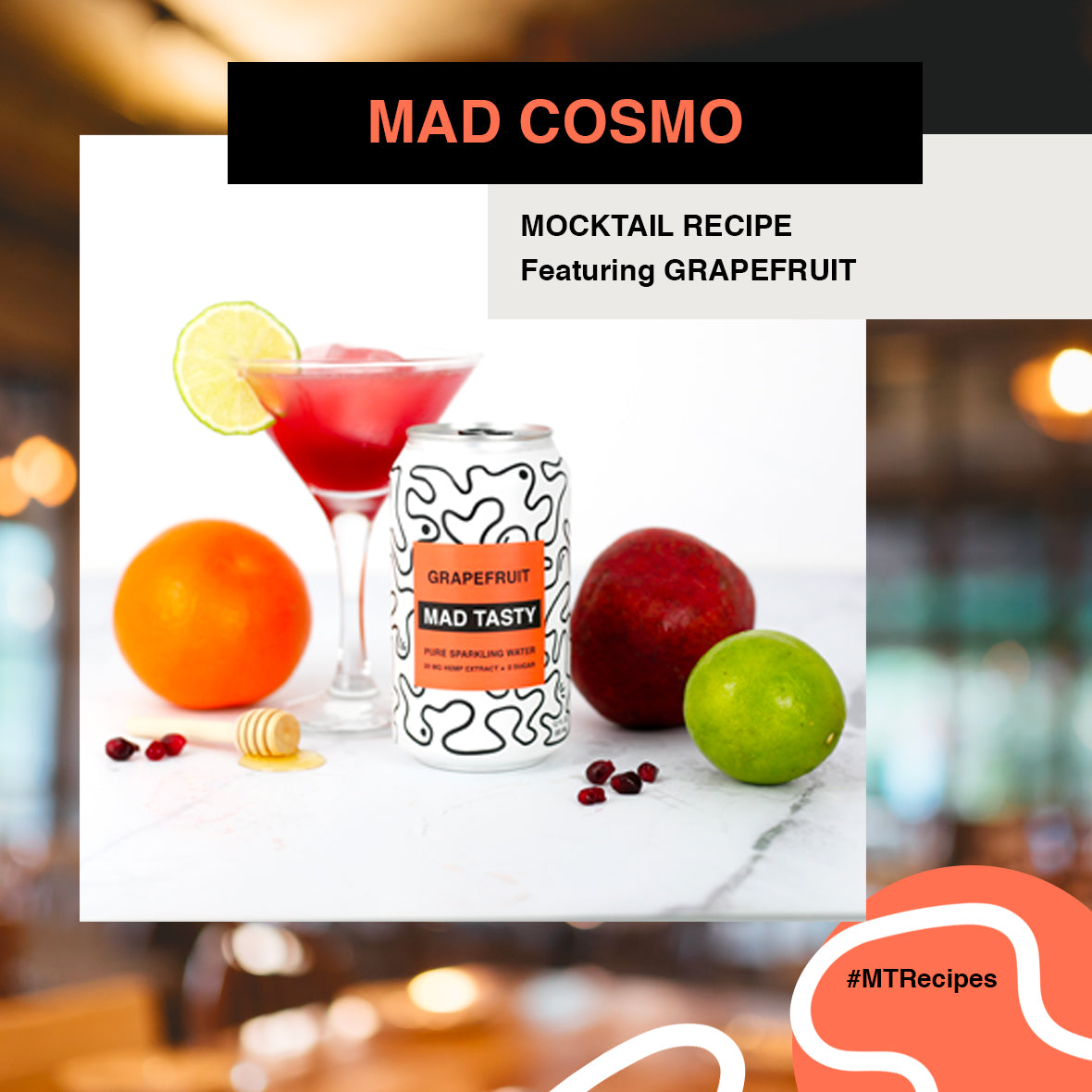 RECIPE:
1 can (12 oz) MAD TASTY grapefruit (reserve half)
1/4 tsp allspice, whole
4 oz lime juice, freshly squeezed
1 T orange blossom water
4 oz pomegranate juice
6 oz honey
1 lime cut into 4 wedges
DIRECTIONS:
Set oven to 350F. Toast allspice for 6 minutes, let cool. 
In a mortar and pestle or spice grinder, gently crush or pulse the allspice into smaller pieces (but not ground).
Over heat, place the allspice, lime juice, orange blossom water, pomegranate juice, and honey. On medium-low heat, stir until honey is dissolved (about 4 to 5 minutes). Take off heat, strain, and discard solids. Cool mixture in refrigerator. 
When ready to serve, use 4 chilled martini glasses.
Combine the syrup and half a can of MAD TASTY grapefruit in a cocktail shaker with ice. Shake hard. Split between 4 glasses, top off with reserved MAD TASTY.
Garnish with lime wedge.
Serving Size = 4