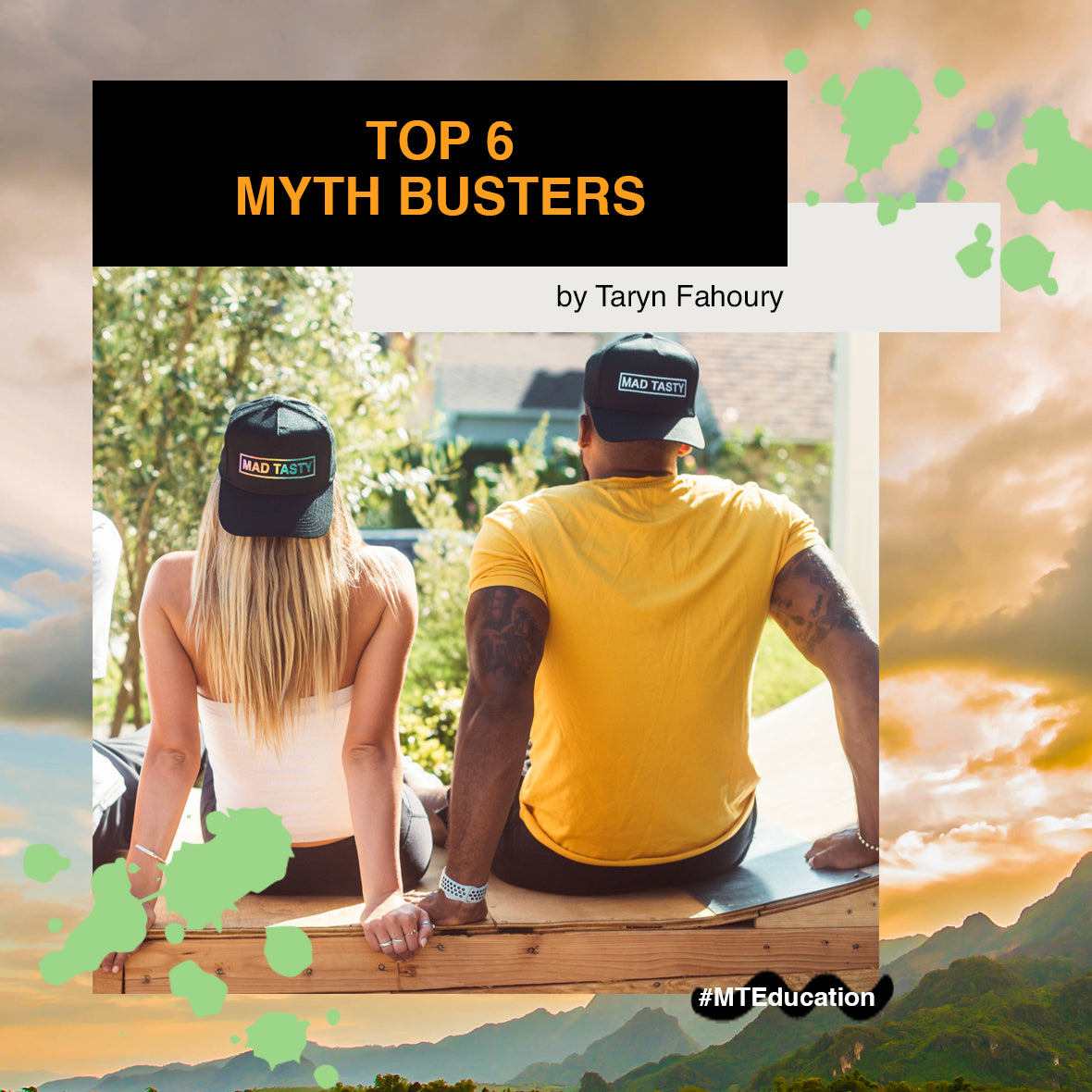 With CBD products taking more shelf space and becoming more accessible, new consumers to the category are figuring out which form of CBD is right for them and which brands they can trust. While doing research, it is easy to go down the internet rabbit hole and discover a lot of theories and facts (sometimes hard to distinguish) around cannabis and hemp.
A sit-down interview with Michael Flemmens, VP of Technical Business Development at SōRSE, the leader in water-soluble emulsion technology with a focus on the cannabis and hemp ingredients, provides insight into several myths and truths surrounding cannabis and hemp consumption. Michael Flemmens brings over 20 years of experience as a research scientist in technical support and product development.
MYTH: BOTH MARIJUANA AND HEMP GET YOU HIGH
BUSTER: MARIJUANA AND HEMP HAVE DIFFERENT PSYCHOACTIVE EFFECTS
In the interview with Michael, he discusses that a common misconception is that most people lump cannabis and hemp together, and when thinking of the benefits or pitfalls of the plants, the default question is, "Will it get me high?"
Michael explains that it is true that both the hemp plant and cannabis plant contain THC. However, cannabis contains 10 – 20% THC and has an intoxicating effect, while hemp has less than 0.3% THC, offering therapeutic psychoactive effects but is not intoxicating. It is known that both hemp and cannabis contain hundreds of cannabinoids, CBD & THC are just 2 of them. 
Cannabinoids, when consumed, interact with our ECS or Endocannabinoid System for a psychoactive effect because it regulates sleep, mood, pain sensation, appetite and more! 
MYTH 2: IT TAKES A LONG TIME TO DIGEST OR FEEL THE EFFECTS OF CANNABIS OR HEMP
BUSTER: TIME TO DIGEST IS DIRECTLY RELATED TO WHICH FORM YOUR CANNABINOID(S) ARE IN WHEN INGESTED
It is often believed that it takes a long time to digest or feel the effects of cannabis and hemp. However, Michael confirms that this myth is only true in certain instances and that the time it takes to digest the product consumed is directly related to which form the cannabinoid(s) are in when ingested. For example, if someone were to take CBD orally in oil form, it typically takes one to two hours to absorb.
Hemp oil can also be converted into a water-soluble emulsion. An emulsion is a solution where an oil is broken down into small droplets that evenly disperse in water. A bonus is that an emulsion allows for greater and quicker absorption in the intestinal tract. When consumed in this form, someone can feel the effects as early as eight minutes after ingestion.
MYTH 3: CBD (OR HEMP) WILL SHOW UP ON A DRUG TEST'
BUSTER: IT DEPENDS ON WHERE THE CBD IS DERIVED FROM
Some people often fear that a CBD or hemp consumable product will show up on a drug test. Michael explains that the nature in which you pass or fail depends on where the CBD is derived from. He explains that CBD from hemp will not show up on a drug test, but there have been situations where CBD products derived from cannabis plants tested positive for THC. That's a result of the quality and source of the cannabis-derived CBD.
MYTH 4: THE ONLY WAY TO INGEST CANNABINOIDS IS TO SMOKE THEM
BUSTER: THERE ARE A VARIETY OF WAYS TO INGEST CANNABINOIDS BEYOND SMOKING THEM – AND MANY ARE MORE SOCIALLY ACCEPTABLE
Many believe that the only way to ingest cannabinoids is through smoking. Although this is a common method, Michael elaborates on various other ways that they can be ingested that may feel more socially acceptable. These other options include: topicals, edibles, beverages, tinctures, sublingual's (under the tongue), and more. With smoking, the challenge most people have comes from measuring the dose and duplicating the experience. Also, people have a hard time working with oils because it is hard to mix and create a homogenous experience. A way to get around this is to consume products that have been emulsified. A benefit to food and beverages infused with an emulsion is the ability to dose accurately and create a repeatable experience.
MYTH 5: ARE CANNABIS AND HEMP LEGAL?        
BUSTER: HERE IS THE BREAKDOWN:
Cannabis: Cannabis is legal for adult recreational use in 19 states and legal for medicinal use in 34 states. 4 states voted for recreational legalization in 2020 -- all the initiatives passed easily and over 60% of Americans are in favor of national legalization.
Hemp: Hemp is legal. 2018 Farm Bill legalized the regulated production of hemp. By the bill's definition, the allowable threshold level of THC is 0.3%. The FDA is currently evaluating hemp as a plant and hemp-derived CBD and the current market to properly regulate CBD and other cannabinoids to ensure the safety of consumers.
MYTH 6: ALL CANNABIS AND HEMP FOOD AND BEVERAGE PRODUCTS TASTE "EARTHY" AND HAVE AN OILY CONSISTENCY
BUSTER: LUCKILY, WITH MODERN TECHNOLOGY, CONSUMERS CAN HAVE A BETTER TASTING EXPERIENCE WITH CANNABIS AND HEMP PRODUCTS
Many people experience, and may often not enjoy, the smell and taste characteristics of cannabis or hemp. Michael elaborates that based on the technology in the industry today, there are ways to eliminate these smells and tastes while holding onto the full benefits of the cannabinoids. Today it is easier to access CBD or hemp food and beverage products that are easy to enjoy!