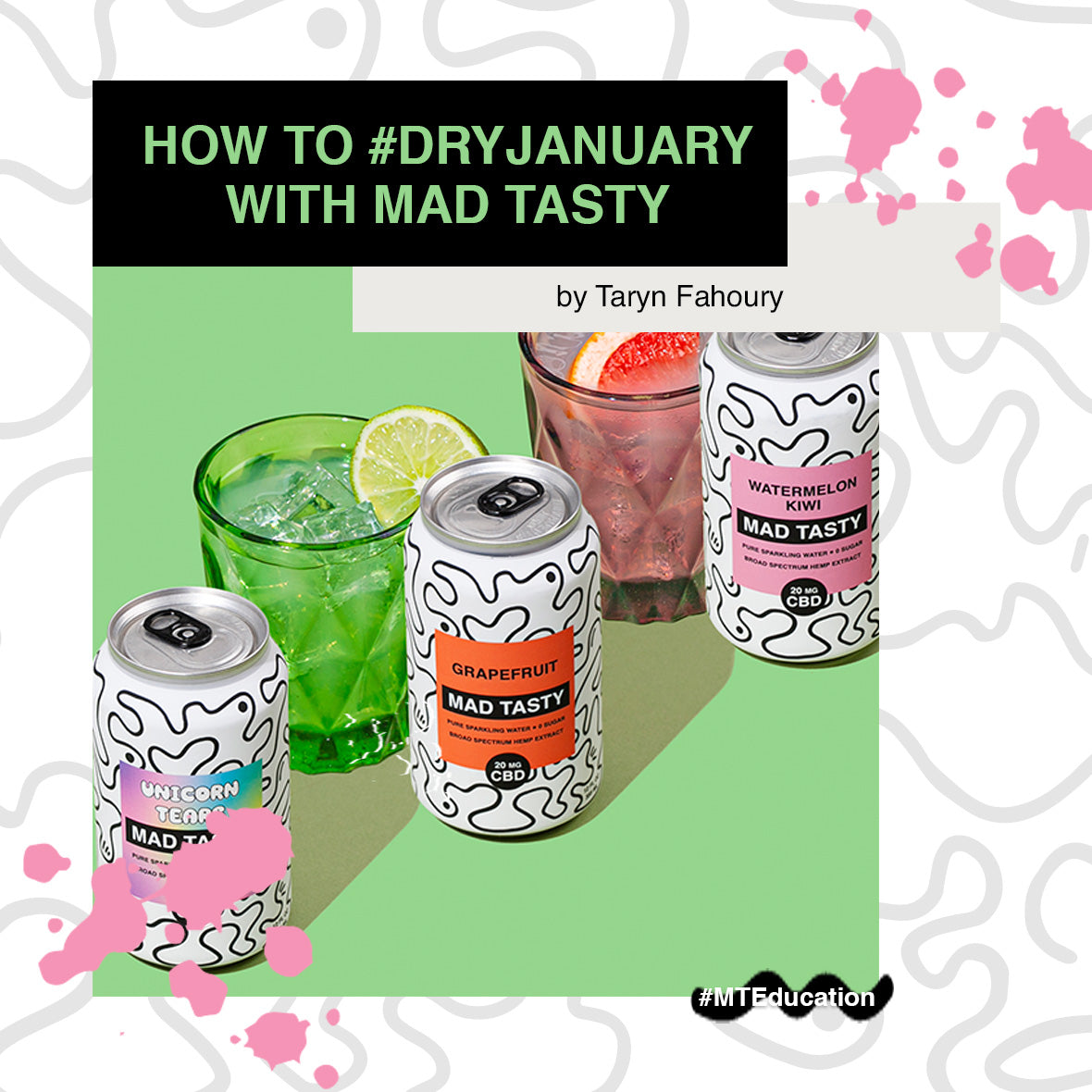 Tis' the season for a new year reset! As we embark on a new year, new habits, and kicking off a new chapter with a bang, we like to celebrate #DryJanuary in the best way we know how… with MAD TASTY of course!
An easy way to stick to #DryJanuary goals is to incorporate MAD TASTY into your favorite mocktail recipes. You can find some of our favorite recipes on our ever-evolving #MTRecipes blog or follow our suggested simple steps to create your own fun recipe at home or get-together event!
Choose your favorite MAD TASTY sparkling water flavor (Grapefruit, Yuzu Citrus, Unicorn Tears, Watermelon Kiwi)

Choose an additional beverage that compliments + adds to your MAD TASTY of choice. Examples include grapefruit juice, lemonade, coconut water, apple juice, etc.

Add in a concentrate that brings your mocktail to life. Examples include lemon or lime juice, simple syrup, honey, bitters, etc.

Top or garnish your mocktail to give it that additional flavor and visual appeal. Examples include fruit slices or sugar / cinnamon sticks!
Try out your own mocktails with our four flavors by purchasing our Trial Pack or 12-Pack Mixed Case. And for a limited time, enjoy 10% off your order with DRYJAN10 at checkout!
Plus participate in our Dry January Mocktail CONTEST! Submit a custom mocktail recipe to be entered to win a 12-pack of your favorite flavor of MAD TASTY + have your recipe featured on our #MTRecipe blog. Contest runs through the end of the month. Submit your mocktail here!