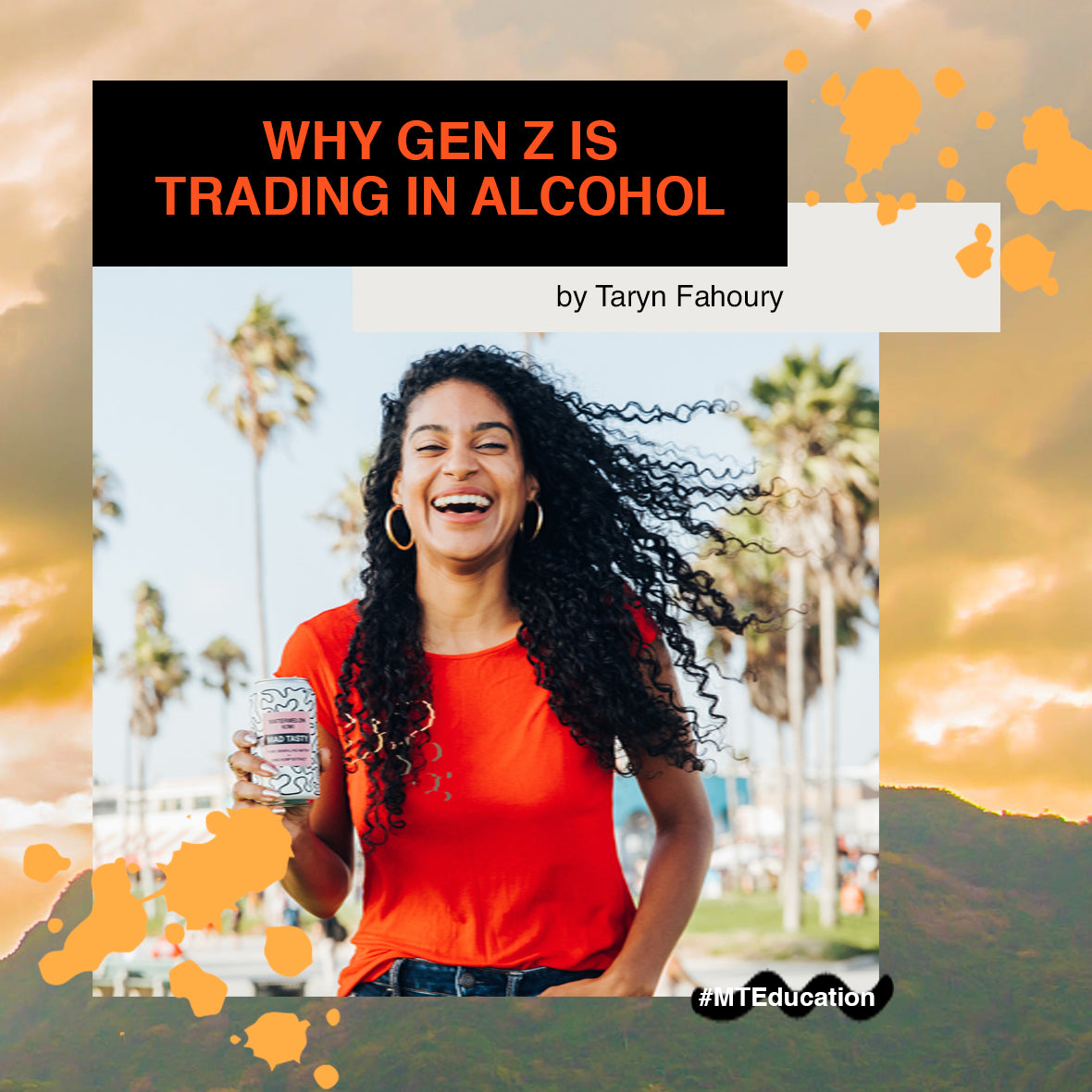 Whether or not it is a fad or lasting social change, Gen-Z and Millennials are incorporating non-alcoholic drinks into their social routines more than the generations before them.
A key reason for this movement is related to the increase in longevity-focused health and wellness trends. Younger generations are becoming aware of how their food and beverage choices affect their long-term mental and physical wellness.
NON-ALCOHOLIC BEVERAGE OPTIONS 
Now more than ever, there are a variety of non-alcoholic beverages that can make social occasions more "fun". They have ingredients and formulations that can dazzle the palette and can sometimes mimic the feeling one might have after a glass of wine or a beer.
Spirit-Free Tonics / Elixirs can include specialized herbs, botanicals, and adaptogens to simulate a mood or feeling. They can taste like the real thing and allow for the perfect replacement during any social setting

Zero-Proof Liquors can be added into any mocktail to be enjoyed without the effects of alcohol. 

CBD Beverages are packed with tons of health benefits and can level and levitate your mood. There are several formulations that exist – sparkling water, tonics, and more – that can mimic the effervescent feeling of a cocktail and give you that relaxed state of mind.
ALCOHOL VS. CBD BEVERAGES 
Often, we are leaning for our favorite alcoholic beverage to help wind down and relax. Some non-alcoholic beverages that include CBD can offer similar benefits without the hangover, cognitive impairment, body inflammation, and dehydration.
Our bodies our built with an endocannabinoid system that help regulate a wide range of physiological processes, including stress and mood, digestion, appetite and metabolism, immunity, inflammatory response, bone health, skin health, respiratory health, and sleep. CBD is one of the most popular cannabinoids found in a hemp plant, so when enjoying a beverage that incorporates CBD, we can positively affect those physiological elements, where alcohol often does the opposite. Like many potential benefits, when reaching for a CBD beverage instead of an alcoholic choice, many can experience: 
Stress and anxiety relief

Better sleep

Relaxation without the hangover 
HOW CAN I INCORPORATE NON-ALCOHOLIC BEVERAGES INTO MY SOCIAL ROUTINE WITHOUT FEELING AWKWARD?
With an increase in non-alcoholic options present, there a few helpful tricks when incorporating them into your life:
Look up and choose events or restaurants that serves fun non-alcoholic beverage and mocktail options.

Bring your own non-alcoholic beverages to an event or social gathering so you know you have an option to rely on.

If choosing to drink alcohol, reach for a non-alcoholic hydrating option (i.e CBD sparkling water) in between to keep you alert and balanced.

Since social peer pressure is always a concern, follow an aged old trick and always keep a non-alcoholic beverage of your choice in your hand so people don't ask if you need anything to drink.

Keep attractive non-alcoholic beverages stocked at home so you have something to reach for when you're keen to relax with a drink.