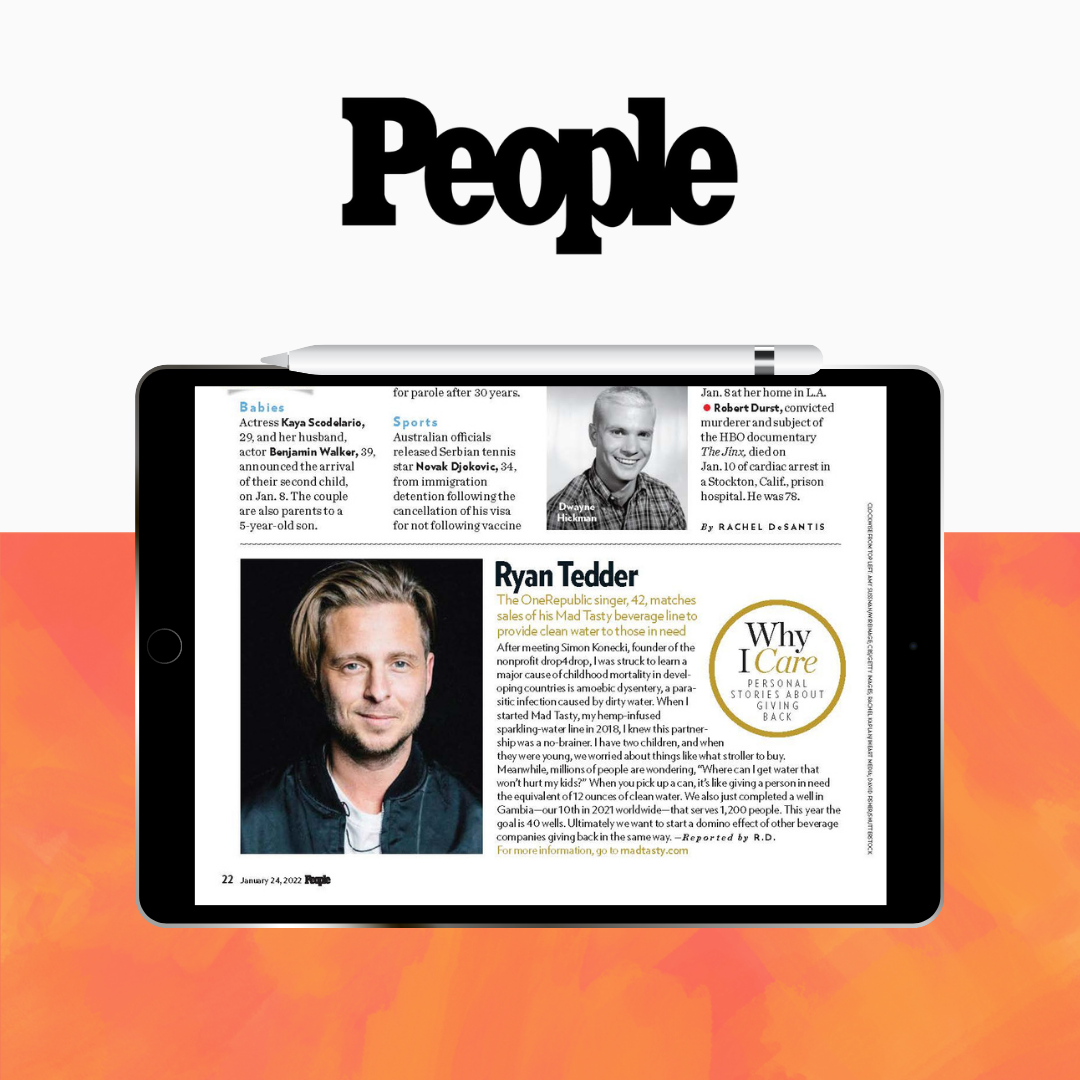 The OneRepublic singer, 42, matches sales of his MAD TASTY beverage line to provide clean water to those in need.  

After meeting Simon Konecki, founder of the nonprofit Drop4Drop, I was struck to learn a major cause of childhood mortality in developing countries is amoebic dysentery, a parasitic infection caused by dirty water. When I started MAD TASTY, my hemp-infused sparkling-water line in 2018, I knew this partnership was a no-brainer. I have two children, and when they were young, we worried about things like what stroller to buy. Meanwhile, millions of people are wondering, "Where can I get water that won't hurt my kids?"

When you pick up a can, it's like giving a person in need the equivalent of 12 ounces of clean water. We also just completed a well in The Gambia - our 10th in 2021 worldwide - that serves 1,200 people. This year the goal is 40 wells. Ultimately we want to start a domino effect of other beverage companies giving back in the same way.

- Reported by R.D.


View more at People Magazine