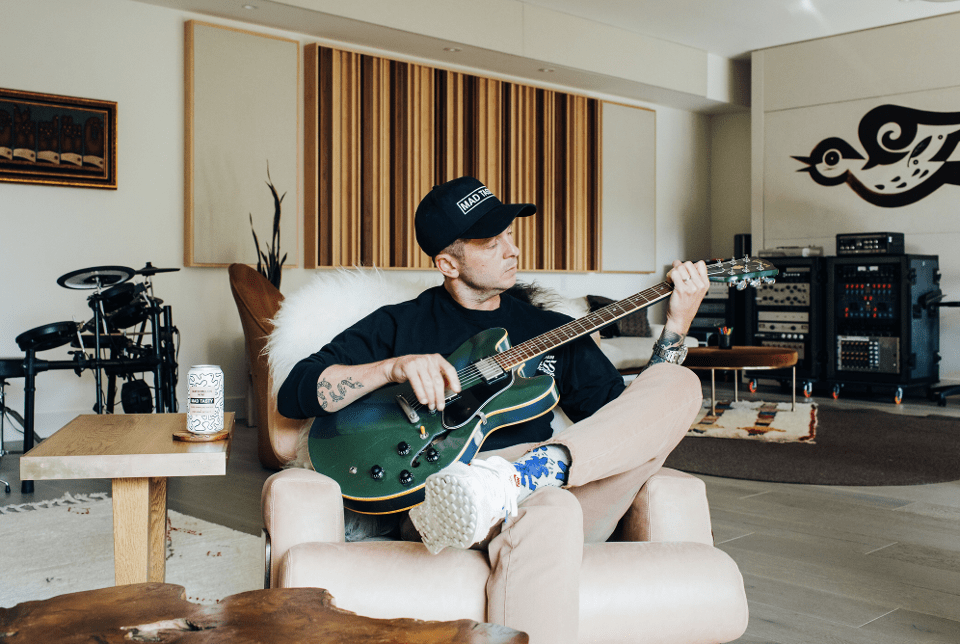 From an article on Forbes:
"I do not want to be another name in a hat or another brand jumping on the bandwagon. We have to be different," said Ryan Tedder, lead vocalist of the band OneRepublic, during an exclusive conversation focused on his new hemp-infused sparkling water, MAD TASTY.
MAD TASTY was released in late 2019, backed by the renowned beverages investment company, First Bev. The newly launched beverage is not the first of its kind to appear on the market of hemp and CBD products in the last few years. Far from it, in fact.
However, with zero sugar or sweeteners, and 20 mg of pure, broad-spectrum hemp extract, it's certainly one of the healthiest options – a feature the musician is particularly proud of.
"Not using preservatives, staying all natural, not using sugars, really verifying the amount of hemp extract in your drink, including who's growing it, and making sure that they are staying as clean, organic and natural as humanly possible…I think that's the path forward," Ryan said.
MAD, BUT NOT HIGH
Ryan joins many other celebrities getting behind CBD as a healthy, alternative way to treat ailments like anxiety.