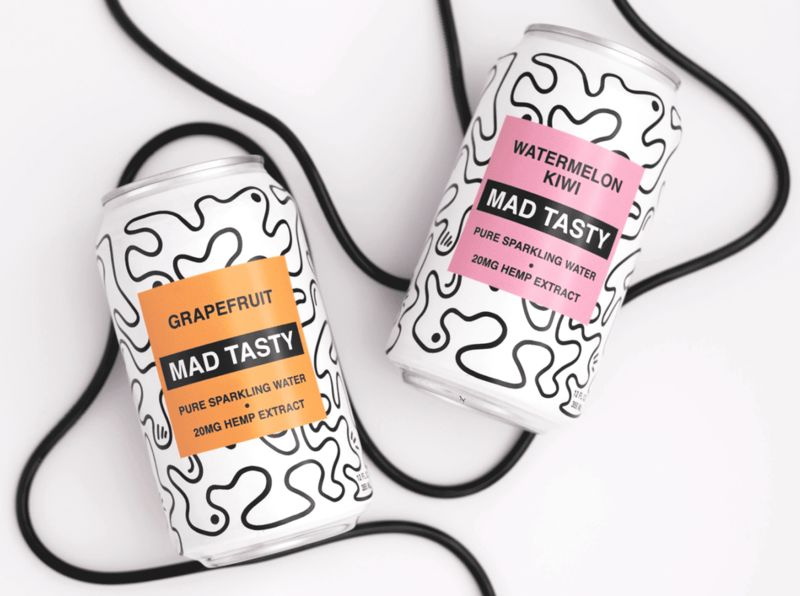 From an article on TRENDHUNTER:
MAD TASTY is a CBD Sparkling Water by Ryan Tedder & Interscope Records
The cannabis-derived ingredient has been used in a variety of ways and now it is the key feature of MAD TASTY — a CBD sparkling water that is done in collaboration between Ryan Tedder, who is the frontman of the popular band One Republic, and Interscope Records.
MAD TASTY is made to be sugar-free, as well as to boast 20mg of broad-spectrum hemp extract. The partners offer the CBD sparkling water in two flavors, including the 'Watermelon Kiwi' and 'Grapefruit.' Both are quite refreshing and bound to quench one's thirst. The beverage also features a special Sörse™ technology, which enables "water-soluble, odorless and tasteless emulsion." Finally, Ryan Tedder and Interscope Records harness the release for good as they pledge to donate 12 oz of clean water through DROP4DROP for every 12 oz can sold.