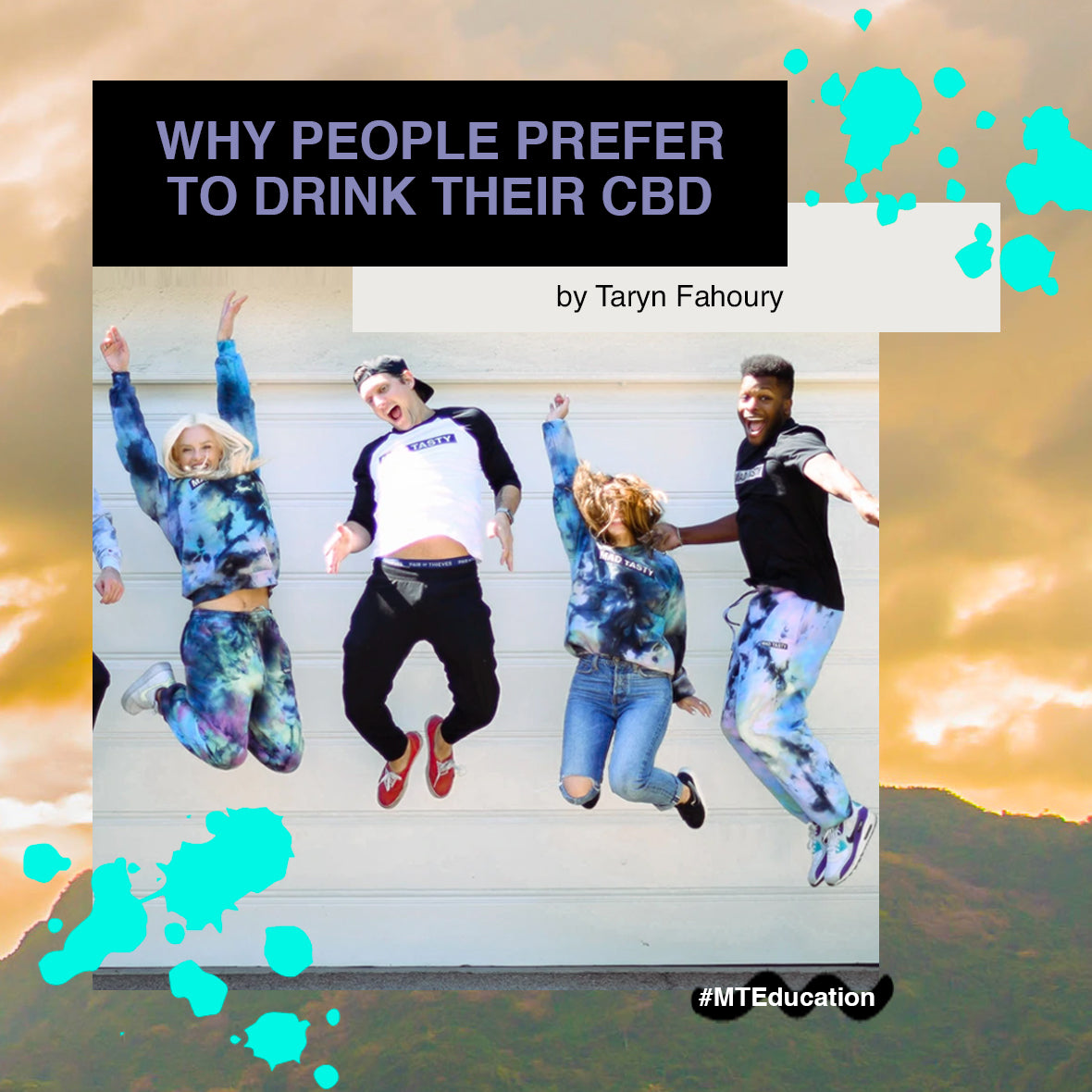 I am a big fan of CBD because it really helps me clear the 3PM brain fog and, in addition, helps me recover more quickly after a long run. What I haven't been a fan of is figuring out which CBD product is right for me.
As more CBD products derived from the hemp plant are popping up, new consumers to CBD are being inundated with various product formulations, levels of CBD, and use applications. Many consumers are gravitating towards CBD drinks because CBD drinks are seen as the healthiest way to consume CBD. If formulated correctly, CBD drinks have faster bioavailability than other formats, and are generally more enjoyable.
I like to enjoy my CBD in a drink. Here is why.What better way to consume the superfood hemp than in a healthy way such as in a beverage? With the right technology partner, CBD drinks can be formulated with a water-soluble emulsion (solution). The benefits of changing a hemp oil into a water-soluble emulsion are: 
THE BODY ABSORBS THE INGREDIENT FASTER: The emulsion breaks down the oil into small particles, which allows the body to absorb them more quickly and more completely.
I GET EQUAL DOSING FROM FIRST SIP TO LAST:A water-soluble solution disperses the oil throughout the drink evenly, so you get the same dose of the ingredient in the first sip and the last.
IT TASTES GREAT! An emulsion format can reduce the bitter, earthy flavors and scents… essentially making something not so palatable delicious.
Other benefits of drinking CBD include:
It can be incorporated into my wellness routine day or night
Brands can formulate a beverage to have additional hydrating or functional benefits.
I can control of the amount of CBD I consume since the beverage brand already has the product dosed.
WHAT ARE THE DIFFERENT HEMP EXTRACTS AVAILABLE IN CONSUMABLE PRODUCTS? 
Learning more about the different extracts and product formats available provided clarity for me. Here is my breakdown. The hemp plant, the low-THC cousin of the cannabis plant, contains hundreds of cannabinoids, one of them being CBD. There are various forms of CBD extract that can be found on the market: (1) full-spectrum, (2) broad-spectrum, and (3) CBD isolate.
Full-spectrum means that the extracts from the hemp plant may contain trace amounts of THC but will still be under the federal maximum of 0.3% of the solution.
Broad-spectrum hemp extract is derived from the whole hemp plant. However, the extraction process goes one step further by attempting to wholly remove the THC molecule from the extract.
CBD isolate is when the CBD (cannabidiol) is isolated and extracted completely from the plant.
WHAT ARE COMMON CBD PRODUCT FORMATS?
Common CBD product formats include oils / tinctures, topicals, edibles, smokables and beverages. Each format has a different consumption experience and fits into different daily routines.
CBD oils / tinctures: It is common to find CBD in oil or tincture form. This form usually has a glycerin, oil, or an alcohol base. A CBD oil can be taken on its own through a dropper and tastes very earthy and medicinal. Some choose to add the CBD oil to a beverage but adding any type of oil to a liquid substance isn't usually a pleasant or consistent experience since the oil will not completely mix in with the liquid.
Creams and lotions: CBD can also come in a topical oil, cream, or lotion format. This form is usually applied specifically for pain and inflammation and the onset time varies.
Edibles: CBD is found in edible forms such as food, gummies, and dessert. Edibles vary in formulation, flavor, and experience. If the edible company adds CBD in an oil format, the dosing per bite will be inconsistent (the first bite could have all the CBD and the last has none). Also, several edible products have added calories, ingredients, and sugars that consumers might not want to consume.
Smokables: CBD can be found in a smokable or vape format. There are some risks of smokables and vape devices. In a vaping device, the heating device can leak traces of dangerous compounds and harm your lungs and cause respiratory issues. If smoked - no shocker here - but with smoke inhalation there is the risk of developing respiratory issues.
Drinks: Many consumers new to the CBD category are gravitating towards CBD drinks because the format is seen as the healthiest way to consume CBD. If formulated correctly, CBD drinks absorb into the human system faster than other formats and are generally more enjoyable.