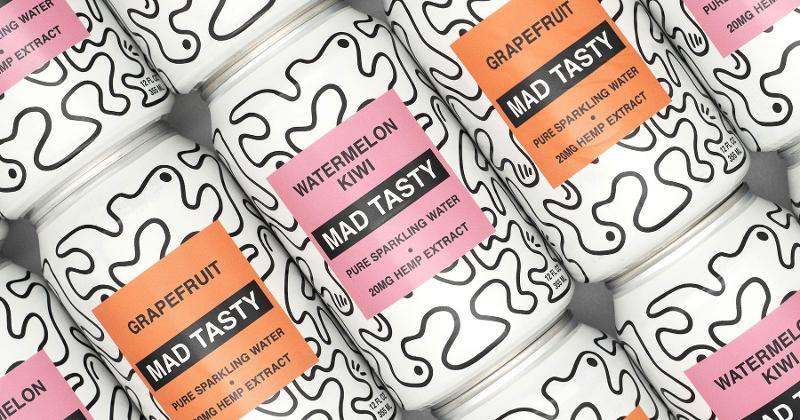 From an article on CSP:
LOS ANGELES — A new hemp-extract sparkling water has been introduced in limited markets.
Mad Tasty has zero sugar or sweeteners and 20 milligrams of pure broad-spectrum hemp extract.
The drink is designed to keep "your creative energy flowing," according to the company, founded by Ryan Tedder, lead singer of the group OneRepublic. It was released this fall in Southern California, Texas, Colorado and other hemp-friendly states, and it is available online at madtasty.com.
Mad Tasty is available in Grapefruit and Watermelon Kiwi, and a third flavor will be released in the first half of 2020, the company said.
"Water is boring, and I realized I was constantly dehydrated and not drinking enough of it. Americans have an epidemic of dehydration and too much coffee and stress—I wanted to tackle all of it for me—with one beverage and without sugar," Tedder said. "I also had countless friends and family around me experiencing and exclaiming the health benefits of hemp extract. Having battled anxiety and panic attacks myself in 2017, I started using hemp extract and wanted a way to take it every day without the bitter or over sweetened taste of existing beverages on the market."
The drink uses sorse technology, a hemp emulsion provider, for "superb function and taste," Mad Tasty said.
The drink is backed by investment company First Bev. The Los Angeles-based company's portfolio also includes Health Ade Kombucha, VitaCup and Essentia.
For every 12-ounce can sold, Mad Tasty said it donates 12 ounces of clean water to people in need through Drop4drop.