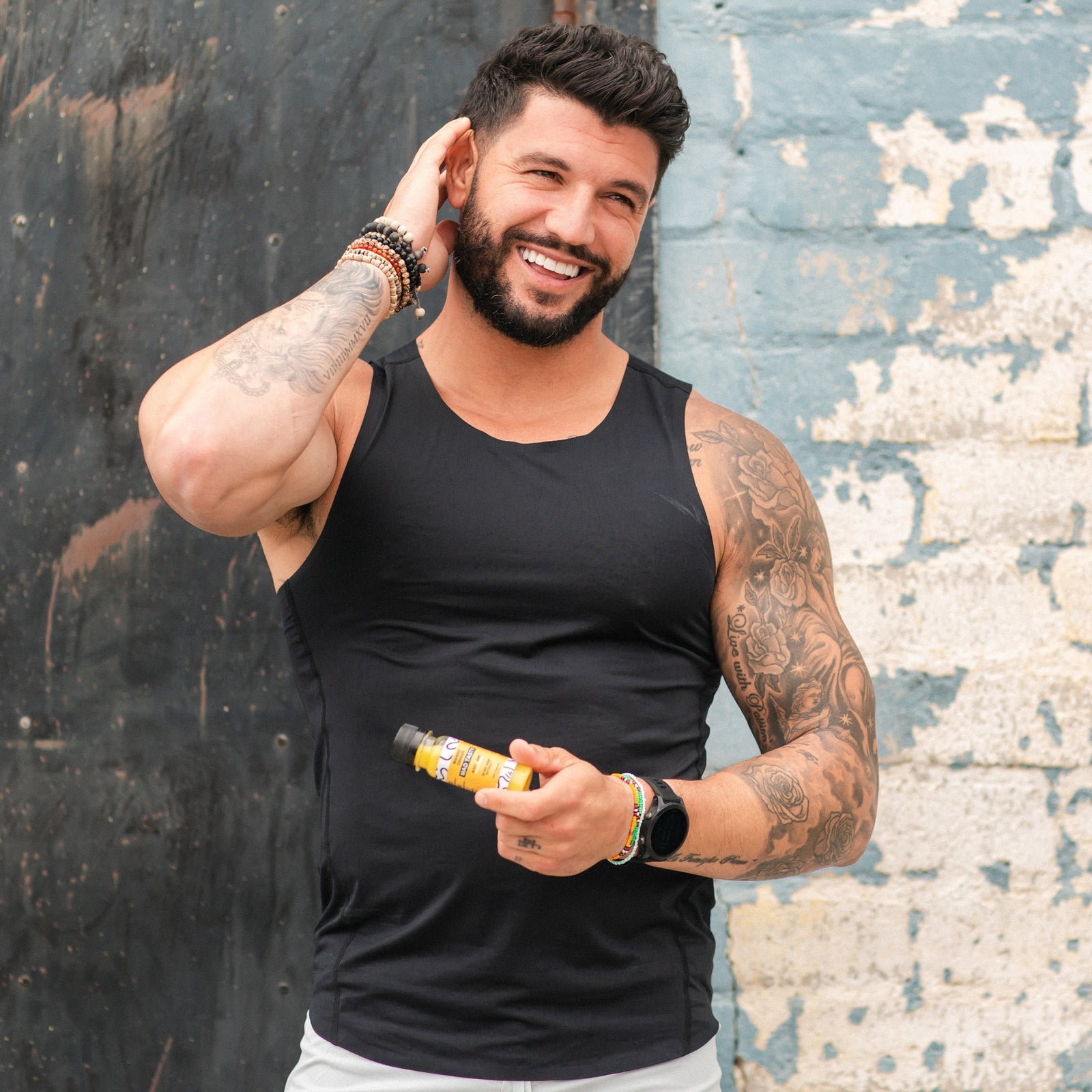 Brian Mazza is a fitness expert, entrepreneur, influencer, former Division I soccer player, and founder of High Performance Lifestyle training.
In 2017 and 2019, he landed the cover of Men's Health and has also been featured in Men's Fitness, GQ, Esquire, The New York Times, The Wall Street Journal, Fox 5, Cheddar, Channel 11, HLN, The Steve Harvey Show, and more. He has over 300,000 followers on Instagram and routinely shares fitness tips and inspires people to get active.
Mazza is also an avid fan of MAD TASTY Wellness Boosts, a product founded by OneRepublic's lead singer Ryan Tedder. The product contains no artificial sweeteners, is under 15 calories, is vegan, gluten-free, and has 50 MG of broad-spectrum hemp extract, one of the highest dosages on the market. Available in two flavors, the boosts improve mood, ward off sickness, and combat immune system stressors in the body.
View more at The Knockturnal