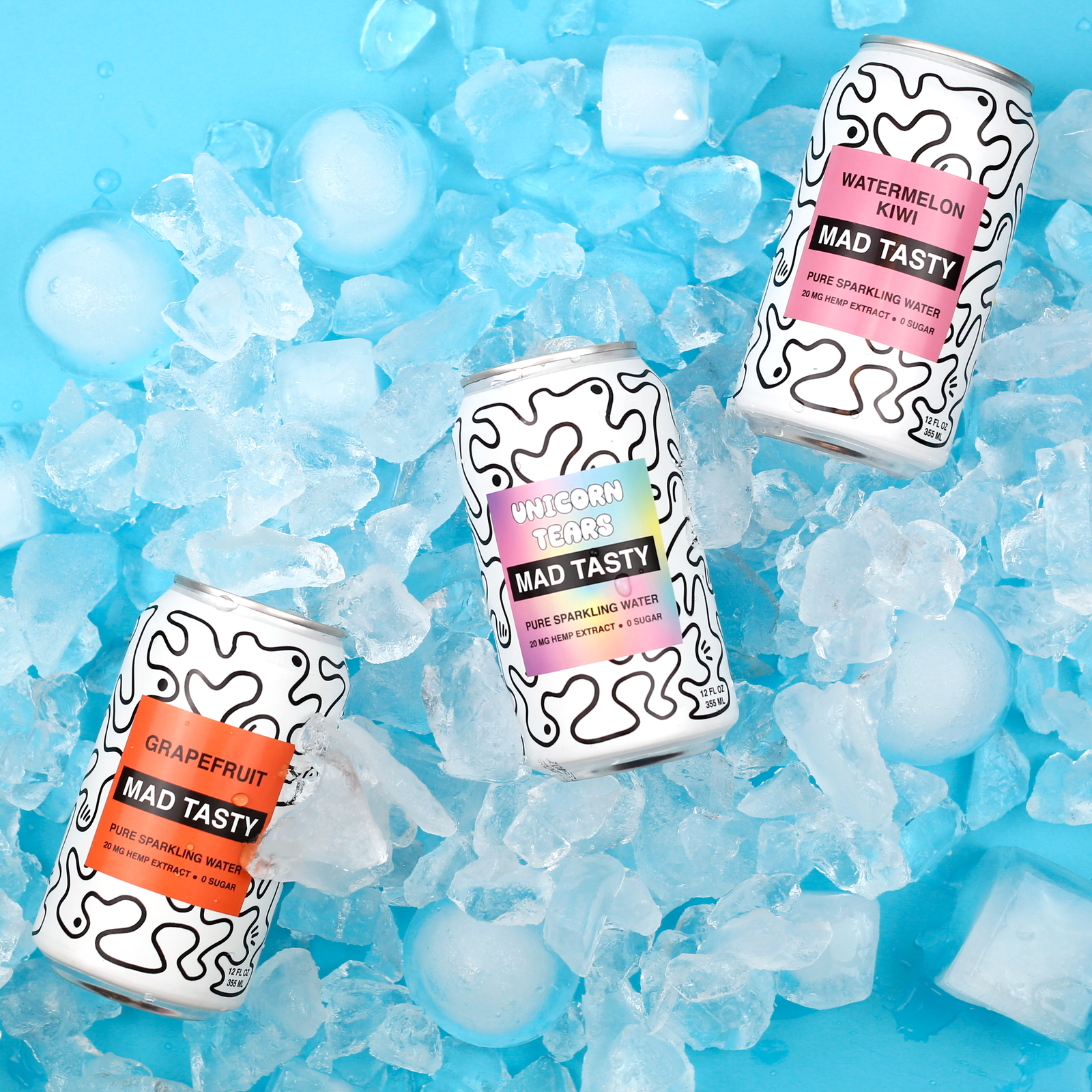 This is the summer of enjoying a beverage on your porch, patio, or even your couch instead of at the bar or beach. But being mostly stuck at home doesn't mean you can't treat yourself.
Enter Mad Tasty, a new refreshing sparkling water with a little something extra to help you stay centered and calm, clearing your mind while keeping your energy flowing.
Just chill
Mad Tasty is an all-natural, hydrating, restorative beverage with 20 mg of pure broad-spectrum hemp extract that's sourced from Oregon. Don't worry — it won't get you high. Hemp extract contains none to a very low level of THC, so don't expect any psychoactive effects.
Enjoyable for everyone
How does low calorie, zero sugar or sweeteners, gluten-free, non-GMO, and vegan sound? Mad Tasty is all that and more, with three flavors that don't have even a trace of a bitter aftertaste. Watermelon-kiwi, grapefruit, and Unicorn Tears (a mysterious and exotic blend of natural fruit flavors) each have less than 15 calories per can.
View more at CultureMap Austin